THE EVOLUTION OF ACADEMIC PLANNING
Our platform is specially designed to help you, in conjunction with our high consulting, with demand forecasting, optimization of groups, automatic scheduling and assignment of faculty, physical plant and students. Discover how we can simulate the best scenarios using optimization algorithms for academic planning.
About Us
WE ARE EXPERTS IN THE APPLICATION OF ARTIFICIAL INTELLIGENCE TO OPTIMIZE THE CRITICAL PROCESSES OF HIGHER EDUCATION
With high quality data and the use of our technology, universities can solve their toughest problems and deliver quality to their students.
Our team is made up of people who are passionate about technology and consultants with international experience, determined to use their abilities to develop extraordinary solutions to difficult problems. The objective of Foris is to be a strategic partner in the optimization of universities, accompanying them in their most complex challenges.
Get in contact
Customers
MORE THAN 45 INSTITUTIONS IN 9 COUNTRIES TRUST US.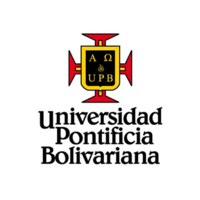 "
The implementation of DarwinEd allowed us to standardize and systematize the information of our academic programs' curricular plans. This resulted in the optimization of the academic planning and the assurance of the quality of our data.




Dr. Johnson Garzón

DarwinEd Implementation Leader - Universidad Pontificia Bolivariana, Medellín

Contact Us
Do you want to know more about our innovative cloud solutions?